Amazing ambience. Located in a quiet corner of Neuhausen, our residence with its monastic complex inspires a feeling of well-being and comprises a fully renovated Baroque building with church and large inner courtyard with well-tended lawns and terraces. Residents are cared for sensitively in tune with their needs, especially those related to progressive dementia.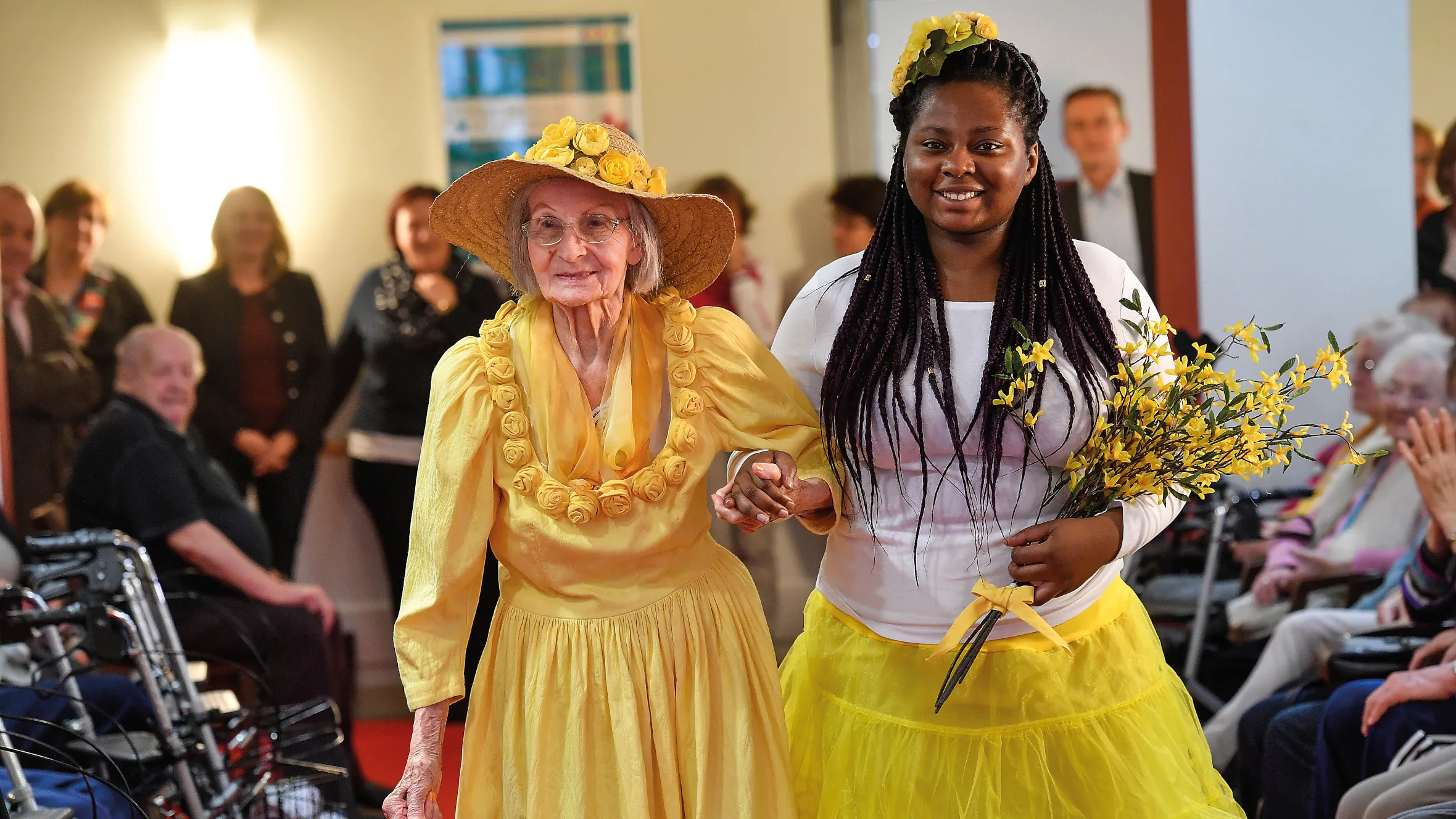 Personal care and assistance
In line with our care concept, you are looked after by a fixed team of carers, enabling trusting relationships to develop and grow. This makes it easier for you to stay in control of your life. We focus on your biography and individual habits in order to support you as best we can. We work with modern equipment and methods such as kinesthetics to train your self-perception and mobility skills.
In our gerontopsychiatric care units, our experienced staff provide people with dementia with sensitive, professional care and assistance appropriate to the severity of the disease. Residents with severe dementia are surrounded by a pleasant atmosphere in our care oasis that takes into account their sensitivity to external stimuli.
Living in Heilig Geist
If you choose our residence at Dom-Pedro-Platz as your future home, you can be sure of a warm, friendly welcome regardless of your background. Our residence emphasises cultural diversity with greetings in various languages in our foyer and pictures of our residents from Bavaria, Greece and Sicily in our common rooms - all of which creates opportunities to share different personal biographies and a sense of security and belonging.
Our events are equally diverse, from traditional Bavarian breakfasts with white sausage to evenings with African drums - in our community there is something to suit everyone's taste. Annual highlights include the fashion show presented by our residents and intercultural autumn weeks - with a variety of music, exhibitions and cuisine.
A home for everyone
"We are all different and have various stories to tell. We place priority on an open, respectful atmosphere. We want everyone to feel at ease and at home in the residence."
Thomas Ziller
Residence manager, Heilig Geist