Located in a quiet residential area in the north of Schwabing, our spacious traditional residence provides a comfortable environment. Nature lovers will appreciate the extensive park with duck pond and guinea pig hutch at the back of the residence. The city centre can be reached in a few minutes by public transport - the bus stop is right in front of the building.
But you don't have to leave the residence to enjoy pleasant experiences. We offer a wide variety of events throughout the year and ample opportunities for socialising. The lively atmosphere in the residence is not only provided by volunteers and visitors, but also residents who do not require care, but appreciate MÜNCHENSTIFT's serviced living accommodation.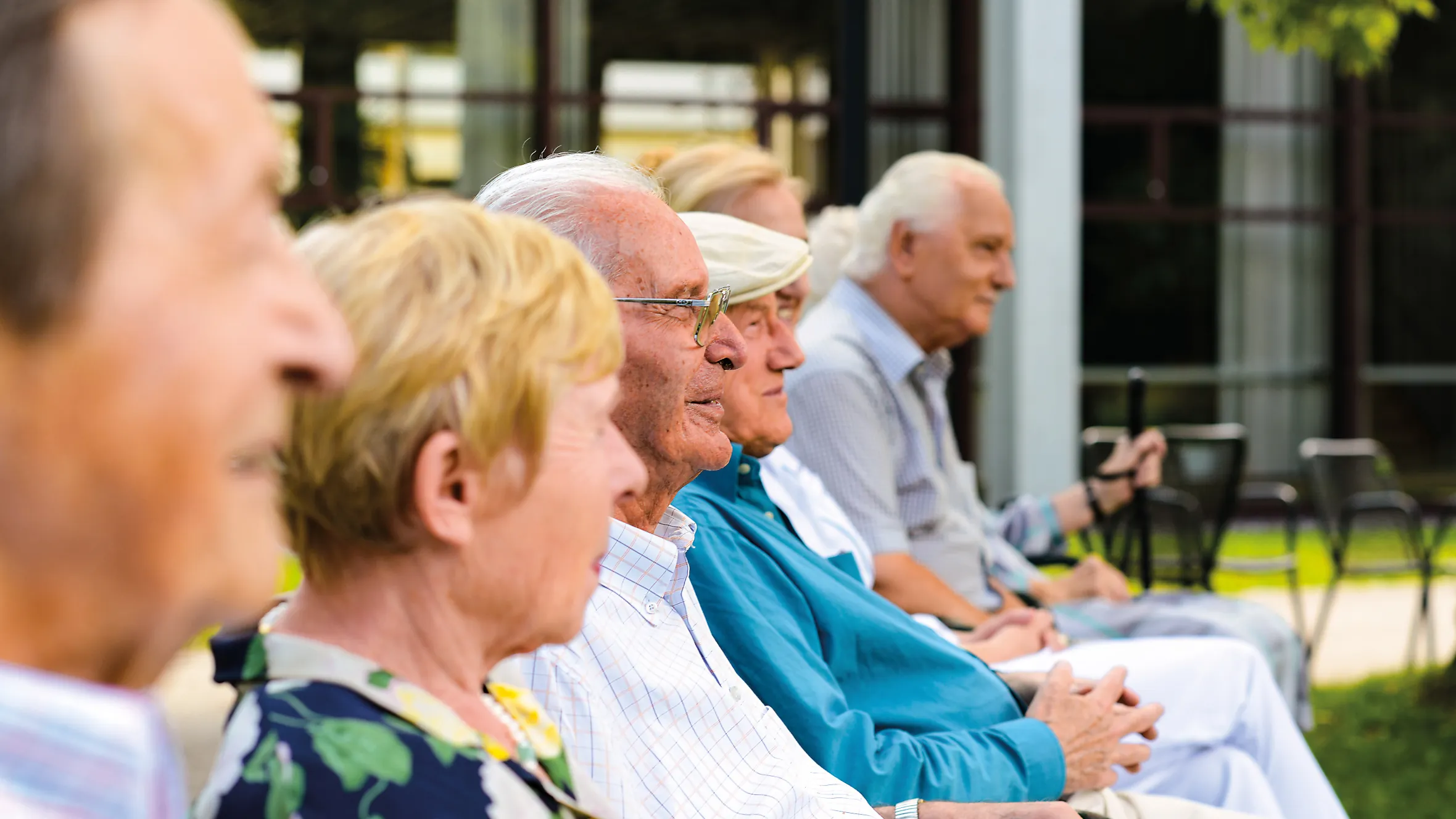 Mindful care, based on values
Our caring is underpinned by the values set out in our care and nursing concept. This is why residents are looked after by fixed care teams, enabling close, trusting relationships to develop and grow and allowing us to respond more individually to personal needs.
In addition to supported living, we provide residents with dementia with care that is tailored to their needs: from residential communities for people with moderate dementia to gerontopsychiatric residential groups in which a pleasant environment is created for people with severe dementia.
Our protective care unit provides support and an environment tailored to the needs of people who have a tendency to wander, self-harm or display aggressive behaviour. Modern sensor technology enables the secure opening of dedicated care areas, thus avoiding the impression of restricting freedom of movement.
Live the way you want
Our serviced living accommodation enables you to enjoy the privacy of your own home with the service of a hotel. We serve you lunch in the cafeteria. In the evenings, you dine in your apartment with food prepared by yourself, or if you prefer, brought to you from our kitchen. You also have a choice at breakfast time. You can have breakfast in your apartment or enjoy company in our breakfast room.

Look after yourself by taking advantage of our exercising offers - and on request, therapeutic treatment. Also on-premises: medical and dental care. Should you need assistance when you are ill, we will provide professional, personal care because you have a fixed contact person in the residence who you can easily reach.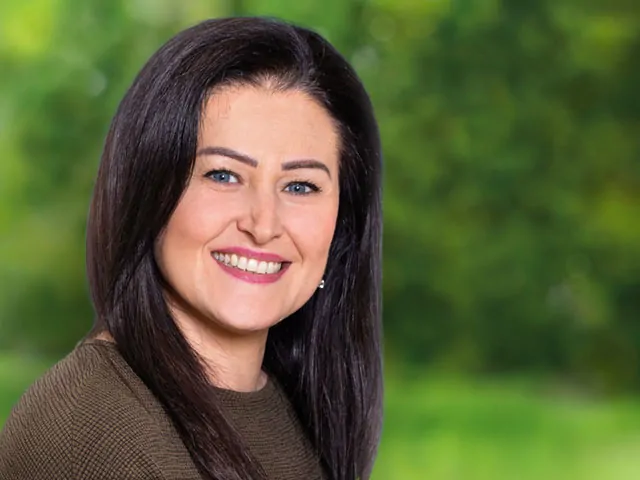 Value-based care
"We live by our values every day, and attach particular importance to providing sensitive, personal care to our residents and to fostering a strong sense of community."
Selda Ikonomou
Residence manager, Haus an der Rümannstraße