Firmly established in the district, the traditional home attracts people from the surrounding area - to eat in our cafeteria, for instance. In 2007, the new building brought enhanced convenience. Our residents live in a modern building with a beautiful garden. You can also enjoy the sun in our small residential groups. The terrace-sized balconies can accommodate nursing beds.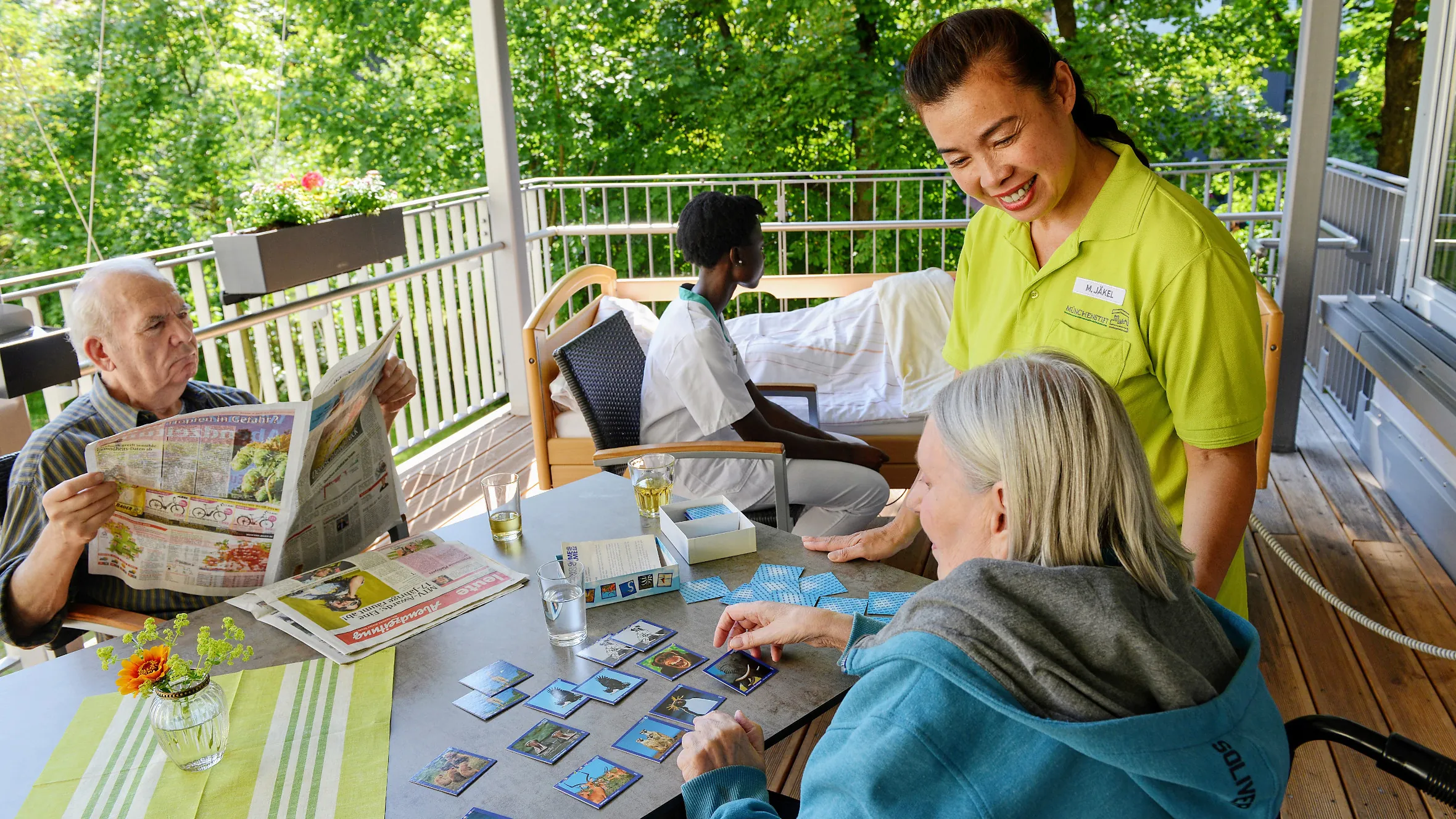 People-centred
We offer general care or special care in case of dementia diseases according to your needs. In our open gerontopsychiatric care units, people with dementia are provided with care appropriate to the severity of the disease. In our care oasis, a pleasant environment is created for people with severe dementia.
Through intensive care and assistance, for instance by stimulating senses and encouraging mobility with kinaesthetics, we improve quality of life for many of our residents. Residents are looked after by small fixed teams of carers who create a living environment to suit your preferences.
Living in St. Maria Ramersdorf
Our residence is well-established in the district. It has been the district's main facility for the elderly since its inception as a home for senior citizens in the 1930s. In 2007, the residence was reopened in a new building. Smaller residential groups for eleven to twelve residents create a cosy home atmosphere with a communal corridor and open plan kitchen and dining area.
A beautiful garden invites residents to stroll in the courtyard. As part of our green care concept, the weekly gardening sessions are particularly popular with the residents. Flowers, herbs and vegetables are cultivated or the occasion is used to enjoy some delicious berries. All the open plan kitchen cum dining rooms have a balcony or terrace so residents can enjoy the sun.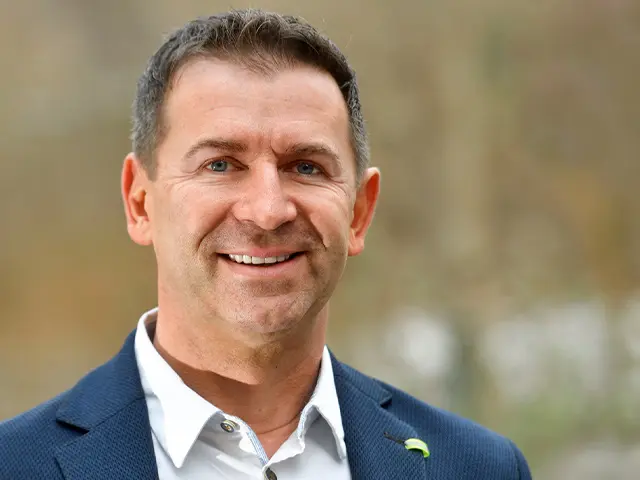 Value-based care
"We live our values every day. Compassionate, personal care for our residents and a strong sense of community are especially important to me."
Holger Damme,
Residence manager, St. Maria Ramersdorf