Social Day
Social Day - that means social engagement for organisations and companies. Give the elderly and people in need of care a special experience. Do something good together with your employees or club colleagues and take responsibility for your fellow human beings and society.
Making Social Day a success all around
To ensure a successful Social Day for both sides, we have put together some useful information that you are welcome to download.
Both sides having a designated contact person is particularly important throughout the project and on site during the event. Experience shows that some details that require mutual consultation tend to crop up right to the last minute.
Social Day events usually need to be planned a good eight weeks in advance. Only then can
all stages and processes be planned, prepared and implemented without a hitch.
Our volunteer coordinators will be happy to assist you in finding a suitable event for your company or club. You can also arrange an appointment to get to know and visit the MÜNCHENSTIFT residence you are interested in.
The event should be mainly aimed at benefiting residents. The shared pleasure of staging an event together will leave a lasting impression and will be long remembered by your employees.
Usually, a Social Day will involve two to four hours of activity with or for residents, and a supporting programme consisting of a presentation of the event and a reflection/closing session afterwards.
Experience has shown that 12 employees is the best team size for staging a Social Day with us. The number of residents participating depends on the type of activity and the number of your employees. A one-to-one basis has proved its worth.
If your company wishes to organise an excursion or an event involving additional costs such as admission fees, outside meals etc., we regret that we are unable to finance these costs ourselves and would depend on a partner to bear the costs.
Some of your colleagues or club mates may feel ill at ease when dealing with the elderly and being in a care home. From an early stage it should therefore be clear to all concerned as to which activity is planned and how they would be involved. Participation should be voluntary for your employees and be enjoyable for them.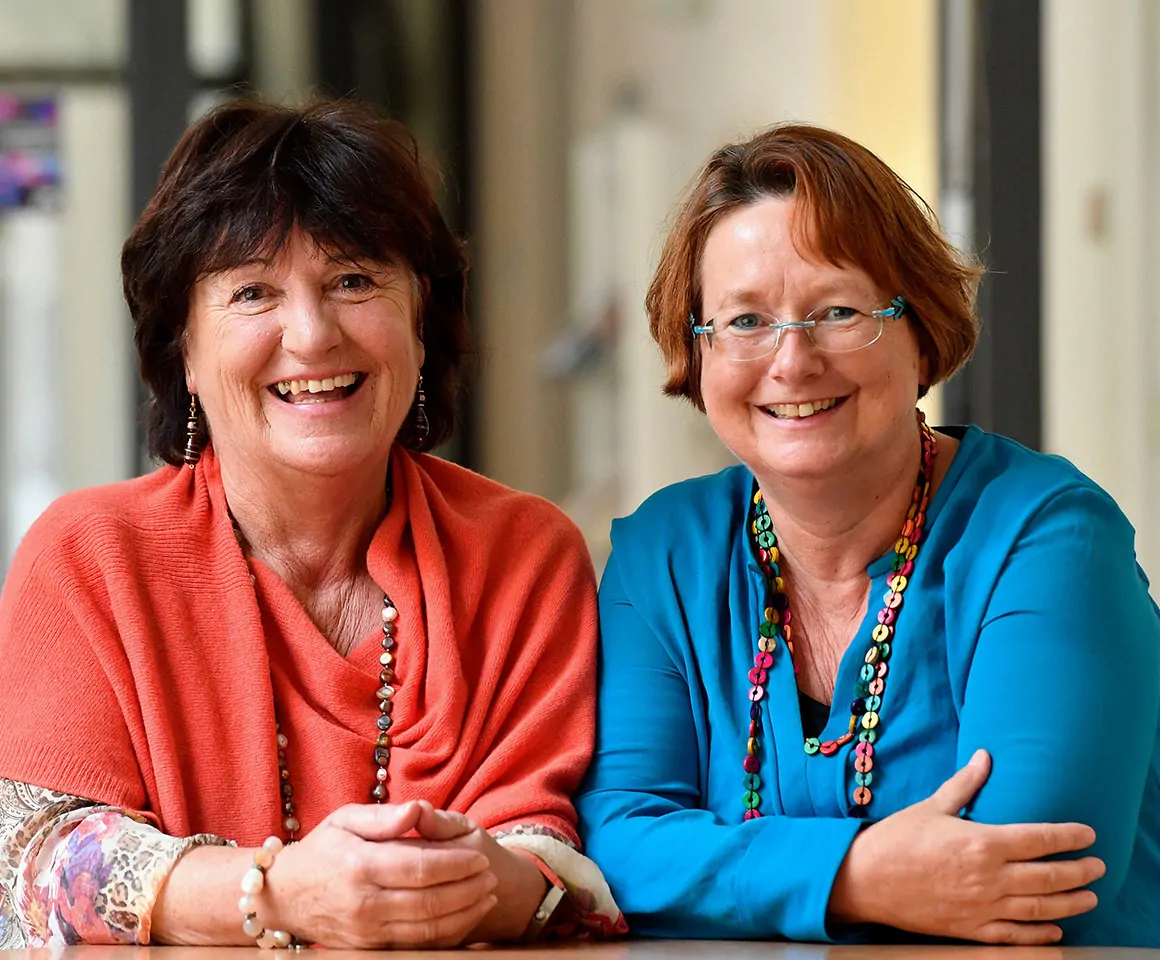 Contact
Please contact us if you would like to organise a Social Day. Together with our volunteer coordinators at headquarters you can work out a good way for you and your organisation or business to do something for people in long-term care.

Volunteer coordination
Kirchseeoner Straße 3
81669 München
+49 89 62020 315
ehrenamt@muenchenstift.de