Frankly, dealing with old age is a learning process. In the past, you may have felt that your apartment or house was cramped, whereas now it seems too large and involves too much effort on your part to look after it. You feel you should devote time to looking after yourself and would enjoy meeting and spending time with other people... And, of course, it would be good to know that you can simply call someone when you need them.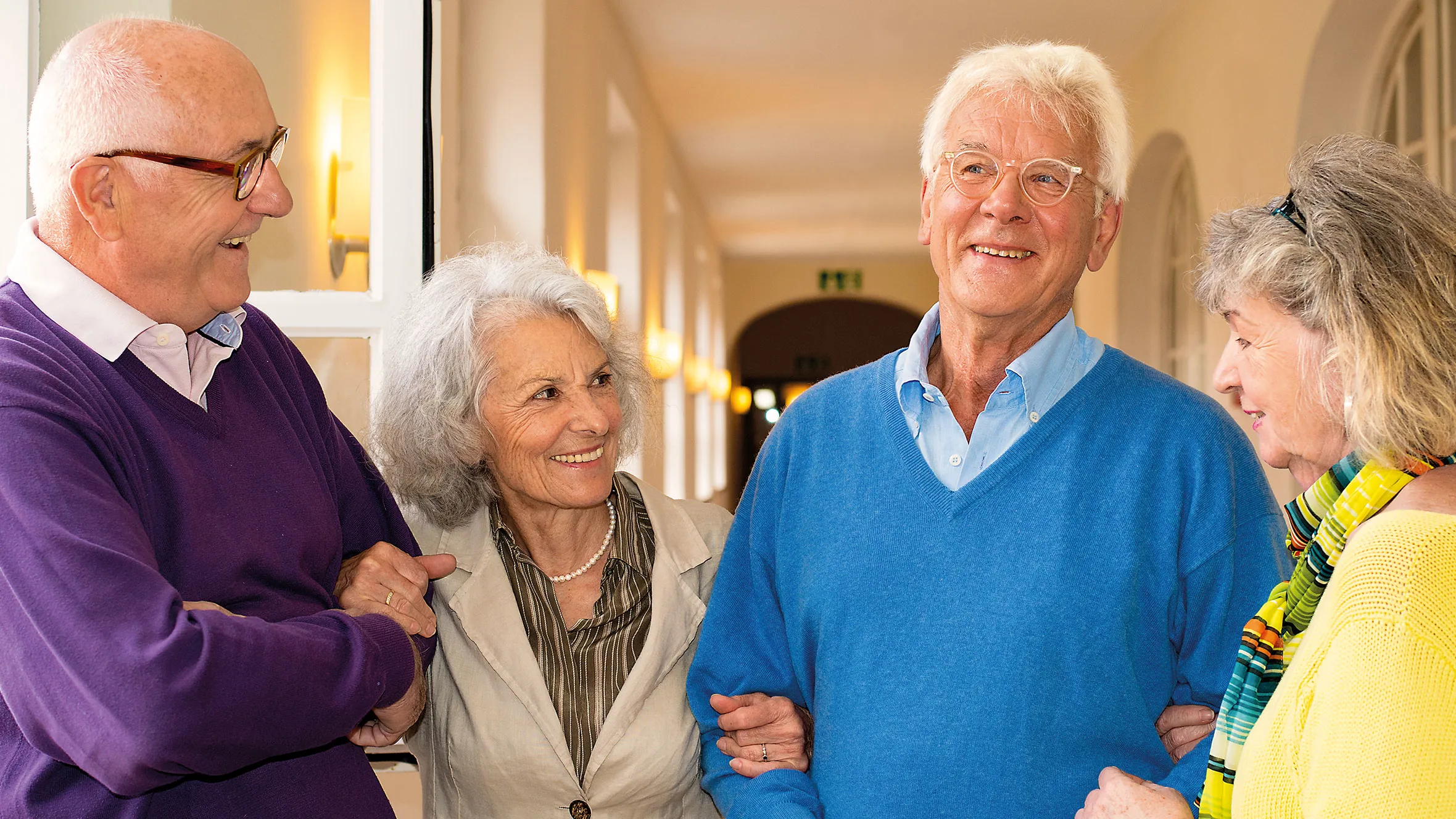 Living in style and comfort
There are many good reasons for choosing our serviced accommodation. Our residences provide a comfortable, modern and accessible environment. You lead an independent life with significantly more security and many aspects that ease your daily life and provide alleviation in case of illness.
You order the services and assistance you need and wish to enjoy, depending on how you feel and circumstances. Our residences also offer a variety of leisure activities for you to choose from. Besides all of these benefits, you will always have a fixed familiar team to whom you can turn if you need any help.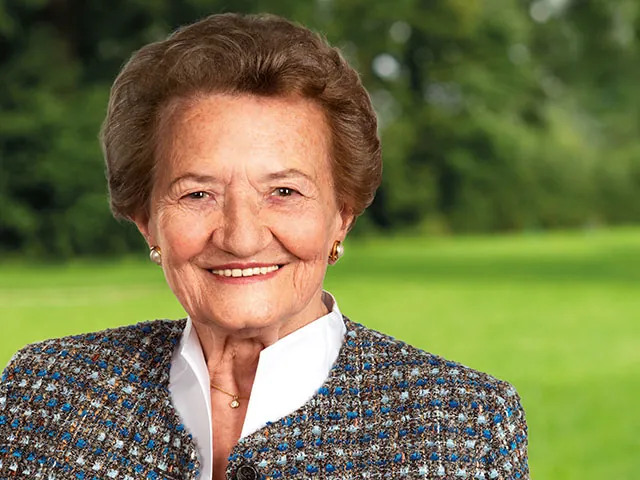 Well looked after despite Covid-19
"Coping during the Covid-19 pandemic is
far from easy. But here I feel
safe and well looked after. The staff
do their utmost to ensure our well being."
Annegold J.,
Resident in Haus an der Effnerstraße
Quality care and service under the one roof
Comfortable, accessible apartments in a pleasant, secure and quiet living environment
Bespoke catering with wholesome meals, freshly prepared every day - served either in the restaurant or in your own apartment as you prefer
Pick and choose services as you like: cleaning and caretaking services, dry cleaning and laundry services, hairdressing and chiropody, relocation services or the organisation of family celebrations
On-demand health services: professional care in case of illness, occupational therapy as well as family doctors, dentists and local pharmacy available locally
Good public transport connections
Permanent team of caregivers in-house or in the immediate vicinity
Various events to enjoy culture and socialising as well as discussions on growing old
We offer serviced living accommodation in three of our residences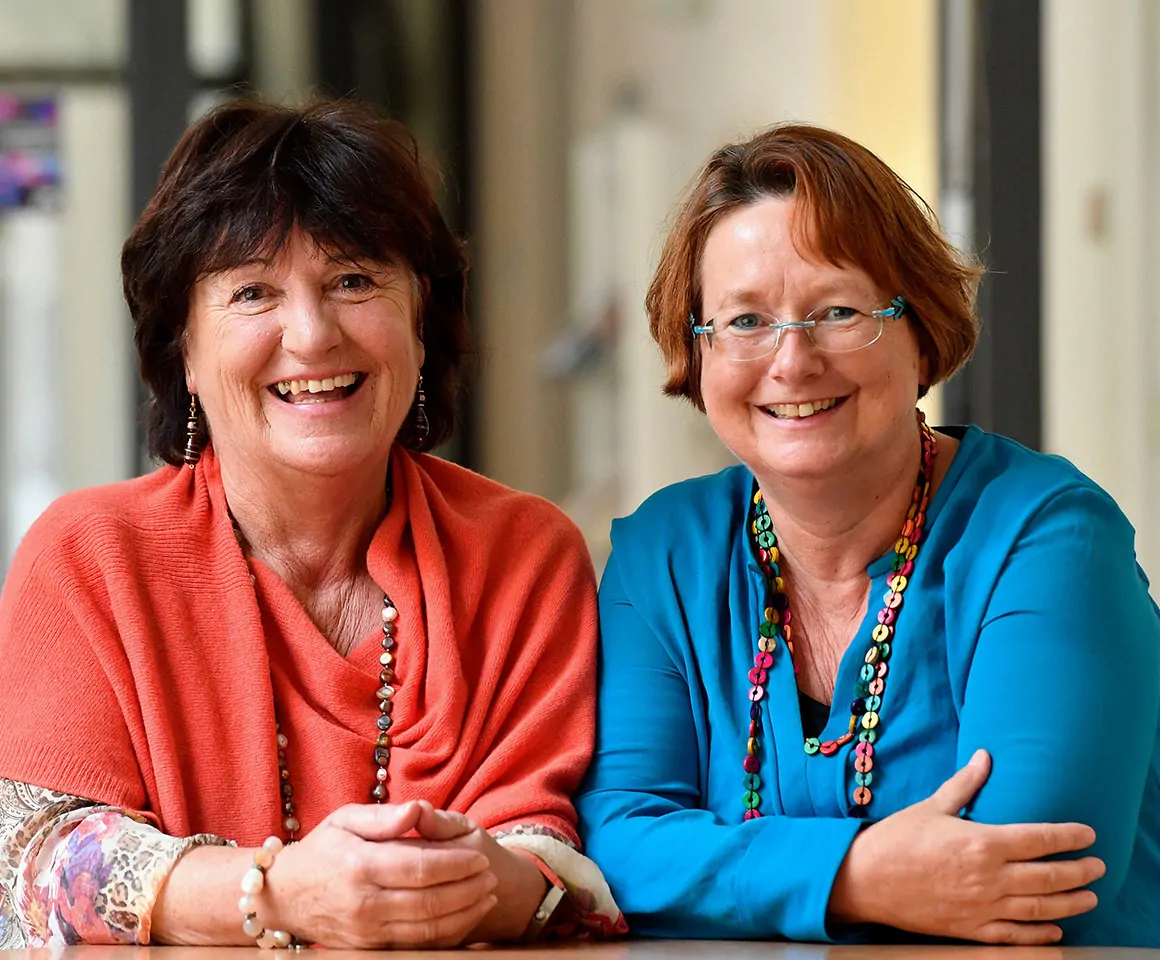 Contact
We look forward to hearing from you. Please contact us and together, we will find out how best to help and support you.

Care and accommodation arrangements
Kirchseeoner Straße 3
81669 München
+49 89 62020 340
belegung@muenchenstift.de