An oasis for the elderly. In the midst of an animated ensemble of old buildings, St. Martin nestles in beautifully landscaped grounds. Residents enjoy spacious verdant surroundings, including mature parkland and a pond, affectionately referred to as Giesing's green heart.
With its cafeteria, beautiful sun terrace and delicious cuisine, our residence attracts many visitors every day. Special highlights include our regular events and exhibitions which make for a lively atmosphere and promote social interaction.
Value-based care
We have chosen to found our care and assistance on a set of values. Based on jointly defined values, we have developed a concept that serves as a compass for our care and assistance. Following it, we focus on your biography and realm of experience, doing our utmost to ensure that you live the way you want.
Tailored to your needs, we offer general care or special care for dementia diseases. Our gerontopsychiatric care units and protective care unit provide a secure environment for people with a tendency to wander, self-harm or show aggression towards others.
Care for all situations in life
On entering Haus St. Martin, you are immediately struck by the friendly atmosphere and animated, friendly goings-on. This impression is created by the cafeteria next to reception and the bright, wide corridors in which exhibitions are held regularly. Everyone comes together here: residents and staff, visitors and family members - to have lunch or afternoon coffee together or to chat about the pictures in the exhibition.
From yoga with children to chatting over coffee with free cakes and gateaux, to singing with keyboard accompaniment and visiting animals as part of the green care project, our residence provides various forms of activation for people with dementia or increased care needs.
Our programme also includes events that appeal in particular to people with different gender identities and sexual orientation, such as ballroom dancing afternoons with live music or a DJ. We expressly welcome lesbians, gays, bisexuals and transgender people (LGBT*) as residents.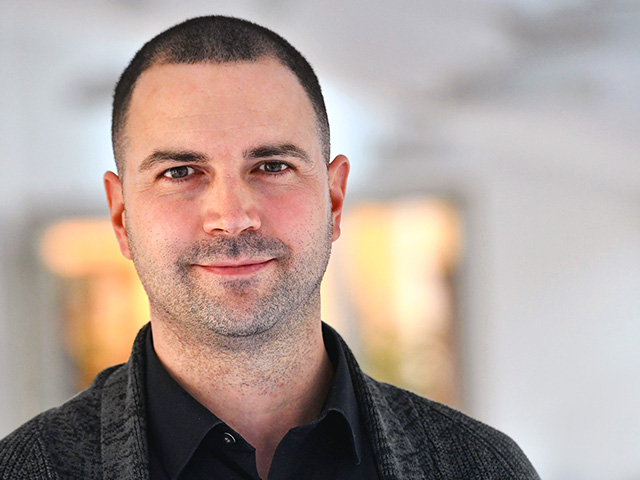 Dignified life
"A dignified life in a family environment, based on individual care and assistance, is not only our vision, but also the claim of our daily work."
Benjamin Gaß
Residence manager, St. Martin