Our residence is characterised by a rural flair. The extensive building ensemble, located in a quiet residential area with adjacent park, is surrounded by forest. The city is nevertheless close and easily accessible, also by public transport with the underground, suburban train line and bus stops on the doorstep.
Accommodation is in single or double rooms, almost all of which have balconies. The upper floors offer magnificent views and on a clear day you can see the Alps. A light-flooded chapel with floor-to-ceiling windows leading into the beautifully landscaped garden, a theatre hall and a cafeteria with a sun terrace promote community life.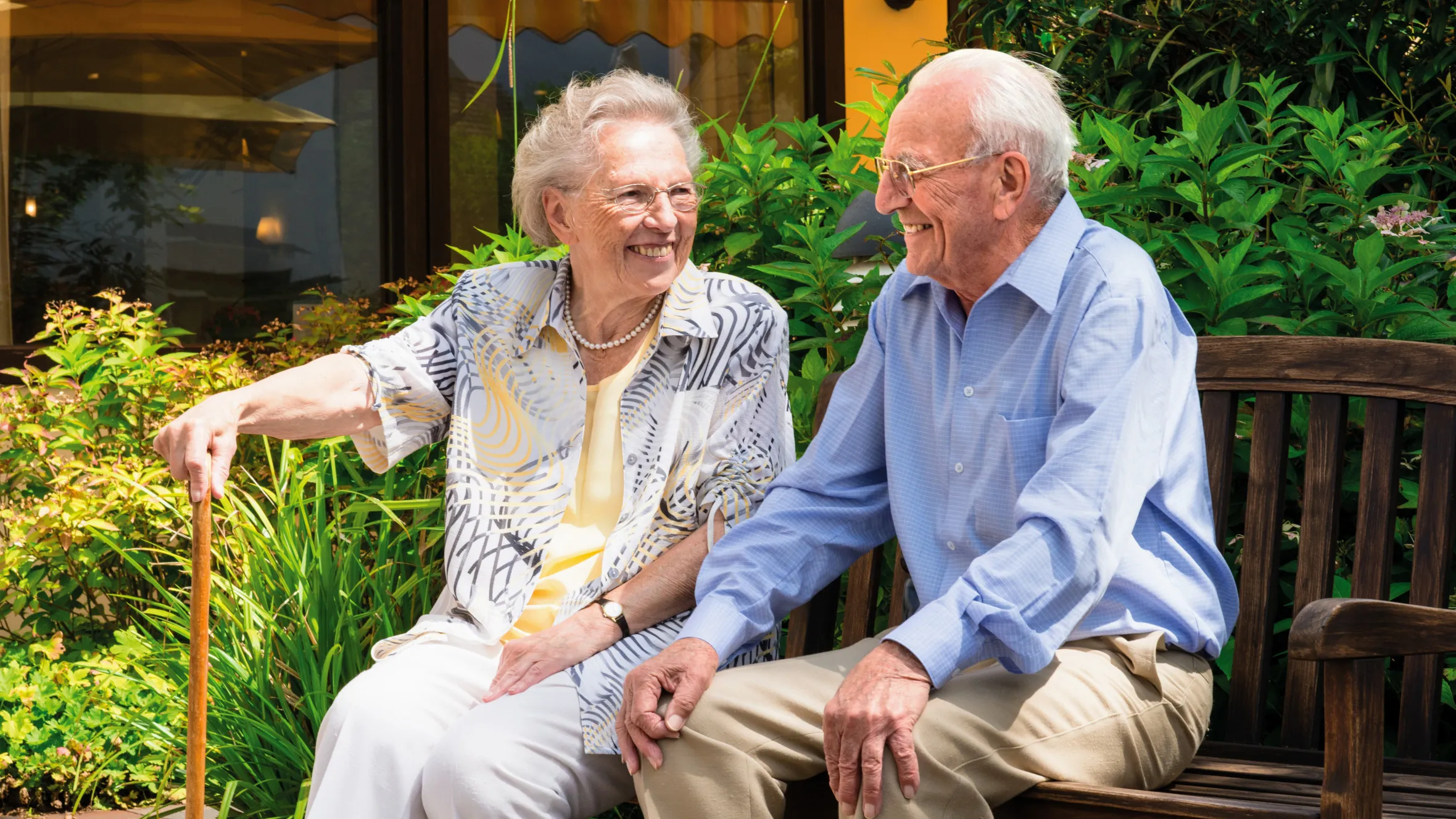 Culture-sensitive care
Hans-Sieber-Haus currently offers 261 places for residents in need of care and assistance. We engage with your biography to provide you with a living environment that promotes independent living and social involvement. In our residence, we do our utmost to ensure that you can continue to live the way you want and preserve your lifestyle. This extends to our newly established Muslim residential area that is specially designed with the needs of elderly people of Muslim faith in mind.
For us, culture-sensitive care includes respecting the personal religious beliefs of our residents. We take religious and cultural traditions seriously. We celebrate both Christian and Muslim festivals in the residence as a community. Christian and Muslim clerics come to us to hold services and lead residents in prayer. They also provide support to residents at difficult times of their life.
A residence full of life
We offer a wide range of activities to promote your own abilities, experience community and joie de vivre. In a conversation, we clarify which activities will support you in the best possible way: from strength-balance training to a newspaper round and a model railway club.
Concerts and exhibitions, seasonal festivals and service offers such as mobile libraries enrich everyday life. There is also an old people's and service centre directly in the house, which attracts visitors from the surrounding neighbourhood.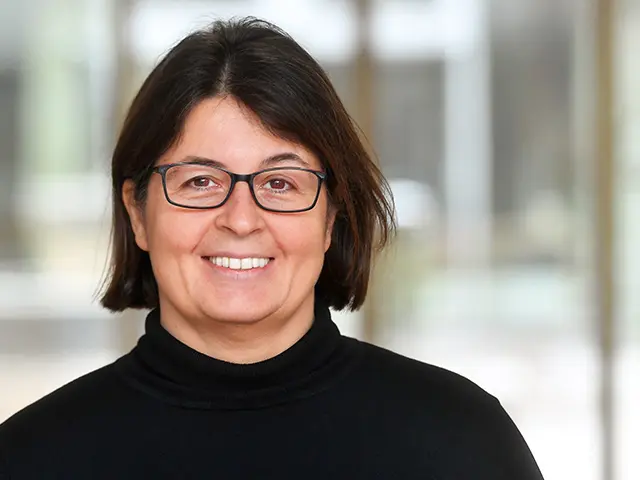 Optimum conditions
"It is important to me that our residents' wishes and needs are respected - our care and assistance provide optimum conditions for living the way they want."
Ana Thudt
Residence manager, Hans-Sieber-Haus