Residents' survey

MÜNCHENSTIFT has set itself ambitious goals. By 2026, we aim to be Bavaria's most modern care provider with the happiest employees and residents. We have therefore rolled out a wide range of measures with a holistic impact on our organisation.
To check whether we need to adjust our strategy or could do more in certain areas, we conduct regular residents' surveys.
Your trust - our incentive
Overall, our residents feel very comfortable with us. But we wanted to know even more: How satisfied are they with our care and assistance, the meals or the crisis management during the pandemic? This is what we asked residents and legal guardians in our nine care and nursing homes.
84 % of the respondents extremely like or enjoy living at MÜNCHENSTIFT. Even during the difficult pandemic period, the respondents feel in good hands with us.
86 % of those surveyed are satisfied with MÜNCHENSTIFT's crisis management during the pandemic.
71 % of the respondents are quite sure that they would choose MÜNCHENSTIFT again, another 18 % also believe that they would likely choose us again. In total, that's 89 % of those surveyed.
The satisfaction of the respondents is also expressed in their willingness to recommend MÜNCHENSTIFT to others. 70 % are willing to do so, another 17 % also tend to recommend us to acquaintances.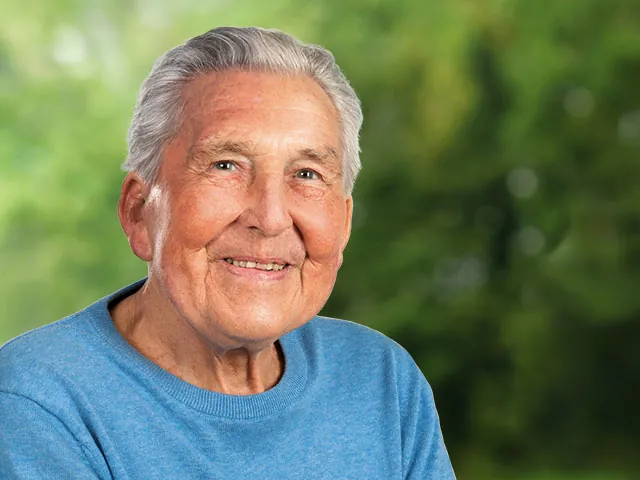 2021 residents' survey
"At MÜNCHENSTIFT, value is placed on dealing with me as a resident in a humane way."
Residents agree resoundingly with this statement
Very good grades for the nursing staff
In the eyes of the respondents, the relationship with the nursing staff, which was already rated very well in the past, has improved noticeably once again.
With a score of 2.07, the nursing staff received above-average scores. The best rating in this category is given to the contact with the nursing staff - with 1.89. Residents also largely agree with the statements "The care staff takes a personal interest in my needs" and "The care staff deals sensitively with the dying and their relatives" with scores of 2.04 and 1.91. Criticism is mainly expressed where residents often have to get used to new employees.
The food - of particular importance in times when there are no visitors and no programme of events - was even rated slightly better than two years ago - with 2.69. Nevertheless, opinions have always differed on this topic. Where some appreciate variety, for example, others prefer local food. Overall, the comments focus on taking even greater account of individual wishes.